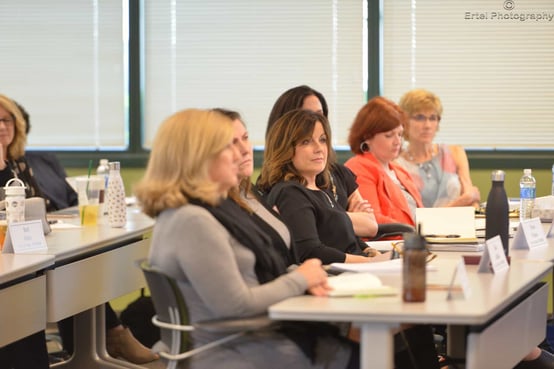 When I am asked why I invest in women entrepreneurs, I usually hear something like, "Wow, I can tell you are really passionate about this." In truth, there is no other topic that gets me more fired up than why women need to invest in women entrepreneurs. I became an angel investor over four years ago when I joined Next Act Fund, the only angel fund in Pittsburgh dedicated to connecting women investors to women entrepreneurs. Since then, I have shared our message with anyone who will kindly listen, explaining why we must work to close the enormous funding gap between men and women. Today, while we are still reeling from the impact of the COVID-19 pandemic, that message is more important than ever.
If you are reading this, you have likely heard many times by now the hard facts about gender inequity in venture capital, and I will repeat them again. Women receive as little as 3% of all venture capital funding. The number goes as high as 10% if she has a male co-founder. With a disparate reality so profound, my passion around pursuing financial equity for women entrepreneurs has always felt like a moral imperative. Yet I found myself explaining over and over that Next Act Fund is not a philanthropy. Our mission to bring women investors together to invest in women-led businesses was not just a fundamental matter of bridging the funding gap, but also recognizing and capitalizing on the economic value of investing in women entrepreneurs. Investing in women entrepreneurs is a capital efficient decision. Companies with women founders on average raise half the capital and deliver twice the return as their male counterparts. I once heard investing in women-led companies described as "investing in an under-looked asset class that is overperforming." So why, when women entrepreneurs are proven to be a better investment, are we still only receiving a fraction of the dollars directed at men?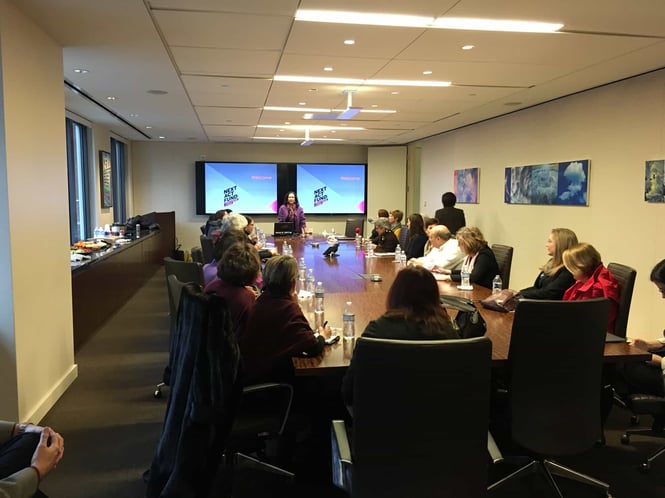 The answer is simple: there are not enough women investors. In venture capital, women comprise a mere 11% of venture capital partners. This is important, because it's a fact that when women are partners at a VC fund, those funds are more than twice as likely to invest in women-led companies. Women are slightly better represented at the angel level, where we comprise closer to 20% of investors. When investment decisions are made disproportionately by men, it is easy to understand why a company with a product or solution designed for a woman is not afforded the same chance at funding as one that resonates with a man. We recently met with an entrepreneur who is solving a common urologic problem afflicting women in menopause, who shared that a male graduate from the same urologic accelerator raised $30M in the same period she raised $5M. That discrepancy is the rule, not the exception.
We must get more women engaged in investing in order to get the problems solved that we can uniquely understand and value. One example of this in Next Act Fund's portfolio is JoyLux, an award-winning sexual wellness device targeted at pre- and post-menopausal women. The CEO of JoyLux, Colette Courtion, was recently recognized by Inc. Magazine as one of the top Female Entrepreneurs of 2020. I have been in the room when she presented, demonstrated, and passed around these hand-held sexual wellness devices in a roomful of investors who were mostly men— they didn't really understand the problem or the product, and it was predictably awkward. Now compare that experience to what it looked like in a roomful of women investors, who immediately understood the product and market for this solution. We understood the value as investors, because we are the JoyLux customer. Until we have more women sitting at the table and making investment decisions, companies like JoyLux are not going to see the funding they need, and ultimately, it is the categories that most affect us, such as women's health and wellness- that will lag behind and we all will suffer.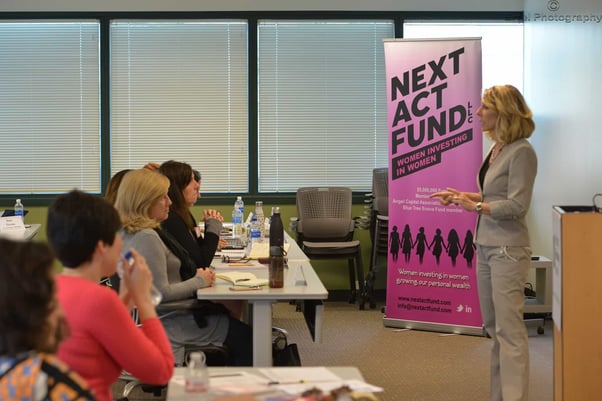 It is impossible to understate how the COVID-19 pandemic has proven to be disproportionately economically devastating to women. Some economists have characterized this period as "the nation's first female recession." The reasons are stark: women still have yet to achieve pay equity, and we continue to play the role of primary caregiver in our families. So, it is no wonder that during this time, with children at home and aging parents to care for, it is women who are sidelined and ultimately losing out on jobs, income, and career growth. The long-term economic repercussions of the pandemic are untold at this point, which makes our mission of women investing in women even more urgent.
Just about everyone seems to understand now that women-led businesses are unfairly underfunded, and many are waking up to the fact that women entrepreneurs make a better investment. I no longer feel charged with the task to convince people about the need for a women focused fund. Now the message I most urgently want to deliver is "why now?" The answer is simple: today women control 60% of the nation's wealth, and we are responsible for 83% of all consumption in the U.S. We have enormous economic power to solve the problems that matter most to us. Just imagine what we are able to do, as investors, as inventors, as entrepreneurs with that wealth. It is time to solve the problems that matter the most to us. This is why I find it exhilarating and hopeful to share my message with current and future entrepreneurs and investors, aligned in both our outrage at the funding gap and our optimism for the future. And ultimately my hope is that we stay aligned in this mission: we must get more women engaged in angel investing and venture capital so that women entrepreneurs can get more funding out of it. Together we will realize a future of possibilities for women in health, science, wellness, and across every category that is important to us, that only we will make a reality.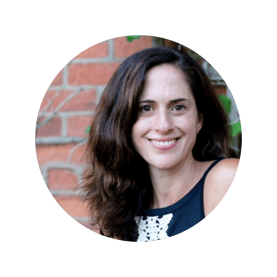 Margot Matouk is Treasurer and Investment Committee Co-Chair of Next Act Fund, an angel fund in Pittsburgh whose mission is helping women grow their personal wealth by investing in early-stage, women-owned/led companies.