On Tuesday, May 14, the Innovation Institute will host a panel on Human Performance Innovation as part of Pittsburgh Life Sciences Week.
We caught up with C.J. Handron, Co-Founder and CEO of Pitt spin out company Diamond Kinetics, who will be participating in the discussion on why Pitt is uniquely positioned to be a leader in human performance innovation. He co-founded Diamond Kinetics, which makes baseball bats and balls embedded with sensors for helping athletes improve their hitting and throwing, with Swanson School of Engineering professor of mechanical engineering William "Buddy" Clark.

Prior to Diamond Kinetics, C.J. served as director of an early stage technology commercialization program at Pitt just prior to the creation of the Innovation Institute. C.J. serves on the advisory boards of several Pittsburgh start up companies and is actively involved with several local non-profit organizations. A native of Greenville, N.C., C.J. holds a B.S. from North Carolina State University and an MBA from the Pitt's Joseph M. Katz Graduate School of Business.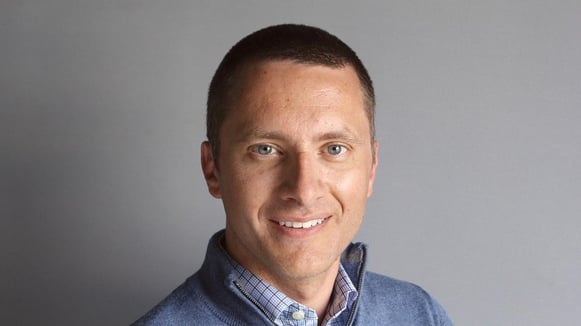 How did the Idea for Diamond Kinetics come together?
I met Dr. Clark while I was also working at Pitt, as Director of PantherlabWorks. He initially conceived the idea and the early technology development. I have a background and passion for baseball, and agreed with him that there was a real need and opportunity in the market. We were aligned on what we thought was possible, and put together a good plan to try to get a company off the ground. So in summer 2013 we agreed to start the company, license the intellectual property from Pitt and the University of Michigan, and go about building our first commercial product.
Who are Diamond Kinetics' customers?
Our customers are baseball and softball players of all ages and skill levels. Because our products are cost effective, portable and mobile-device driven, we have customers that range from 8-9 years old all the way up to Major League Baseball, where we currently work with about half the teams. While we appreciate the relationships we have with MLB teams, our primary focus is on building great products for youth/amateur players and coaches.
What are your newest products?
In 2018, we launched PitchTracker Baseball and PitchTracker Softball. These are regulation baseballs and softballs that have our sensor technology embedded in the core of the ball to allow us to measure the pitching motion and flight of the ball. Both these products then have corresponding mobile app experiences for players and coaches to track progress, look for improvement areas and manage the development plans for each player.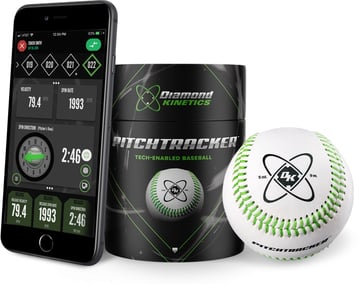 Can you briefly describe Diamond Kinetics' involvement in a new project with Dr. Clark and Kosta Pelechrenis from the Department of Computer Science in cooperation with the Pitt baseball and softball teams?
We're excited to be a part of the Human Performance project with the Department of Computer Science as well as the baseball and softball programs. This year, we provided Diamond Kinetics hitting and pitching products to both the Pitt Baseball and Softball teams to gather data throughout the season. We're working closely with the coaching staffs as well as the Department of Information and Networked Systems to analyze data in ways that will hopefully unlock opportunities to improve player development and performance plans. In doing so, we also hope that the learnings that come from the project help us improve our overall product development for the youth market.
What is the growth potential for human performance innovations?
I believe this is the next great breakthrough area in athletics. We're just starting to scratch the surface at understanding human movement and performance. Our technology along with others are starting to enable the use of information that is unlocking a whole new way of thinking about physical development, movement, fatigue and optimizing for improved performance. I expect in the next 5 years we'll see much greater commercialization in these areas, at both the elite and amateur athlete levels.
The Human Performance Innovation panel will be held on Tuesday, May 14, from 1-2 p.m. at the brand new Oaklander Hotel, 5130 Bigelow Boulevard.