The Pittsburgh Venture Capital Association is hosting a virtual event on February 15 titled "The Future of Venture Capital in Pittsburgh" featuring representatives from three relatively new investment firms who are seeking to diversify their investment portfolios.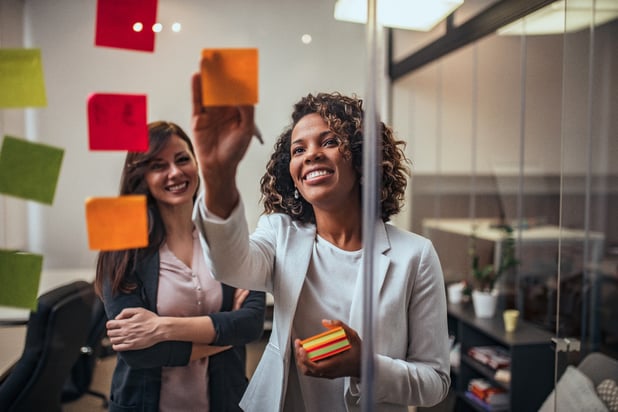 As we celebrate Black History Month, we caught up with a few of them to get their perspective on the value of pursuing diversity and what it means for expanding opportunities for women and minority entrepreneurs in Pittsburgh.
First up is Magarac Venture Partners. It was formed by Draper Triangle Ventures veterans Jay Katarincic and Mike Stubler, along with Zach Malone and former Pittsburgh Steelers player Will Allen.
Magarac is focused on seed and Series A rounds of approximately $500,000 to $5 million, primarily in sectors including software, robotics, healthcare tech and autonomous vehicles.
They have pledged to invest a third of their initial fund into startups with at least one diverse founder and will require its portfolio companies to follow the so-called "Rooney Rule," named after the late Steelers owner Dan Rooney, of interviewing at least one person with a diverse background for all senior-level positions.
Zach Malone took the time to answer a few questions about Magarac's approach to startup investing.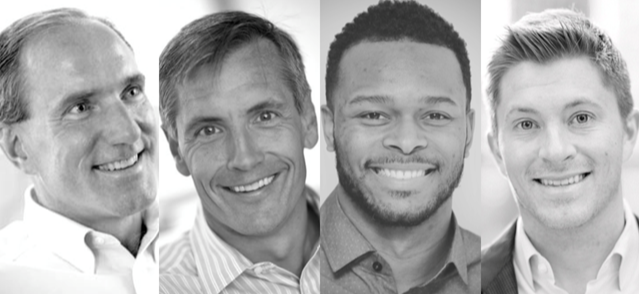 Magarac Ventures partners are, from left, Mike Stubler, Jay Katarincic, Will Allen and Zach Malone
Did the partners see diversity in startup investing as a problem in Pittsburgh and throughout the midwest?
Malone: Magarac Venture Partners strongly believes in the idea that while genius may be evenly distributed, opportunity is not. We see the lack of capital invested in underrepresented founders in this region as an opportunity. The most successful founders often have a unique combination of talent, grit, and steadfast determination. These qualities are most present in leaders who've consistently overcome challenges throughout their lives. Often the most marginalized among us have the greatest untapped potential to offer society. This is why we have taken intentional steps to send a message to the innovation community that we are eager to invest in talented individuals often overlooked by ventures investors. Our goal is to ensure the best and brightest have access to the capital required to build exciting new businesses that can shape the future of our society.
Have you had the opportunity to get deal flow from university technology transfer-based startups?
The Midwest is home to dozens of world-class research institutions. These organization often serves as the lifeblood of the regional innovation ecosystem. It would be hard to overstate how important of a role we feel they play in developing the local economy in cities like Pittsburgh. We spend a great deal of time looking for promising founders leveraging breakthrough technologies developed at these local universities. We've made several investments in companies introduced to us by tech transfer offices and expect this trend to continue as we move forward.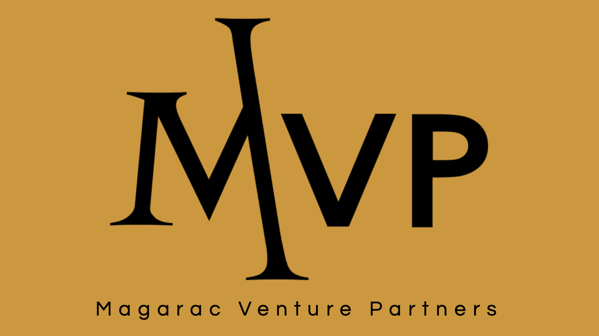 Besides financing, what are some other obstacles that minority founders must overcome to be successful?
The challenges all founders face when building their businesses can often be amplified for unrepresented individuals. These obstacles can be tied to the added pressure in their personal lives, lack of access to valuable networks that can enable access to key hires, customers, and other resources required to build a world-class business.
Taking steps to remove these barriers will benefit our entire region. I'd encourage anyone with the ability to do so to get involved in helping create a community that enables equal access to opportunity.
What can universities and other economic development-focused organizations be doing to support underrepresented groups interested in innovation and entrepreneurship?
Developing a culture of inclusiveness to ensure all promising founders feel empowered to build their business is key. When speaking with underrepresented founders they often express feelings of being unwelcome within the innovation community. I'm ashamed to admit I was completely oblivious to this reoccurring theme prior to taking intentional steps to engage founders on this topic. I'd encourage others to have these conversations, listen, and take decisive action to ensure all feel welcomed to pursue their dreams.
How can startups get in touch with Magarac?
Email is typically the easiest way to get a hold of me - zach@magarac.vc