July 29, 2019
By Karen Woolstrum
Pitt researchers are passionate about their cutting edge discoveries that can positively impact lives. The Pitt Innovates Spotlight illuminates Pitt researchers and how they are translating some of their lab discoveries to real-world applications.
For Alexis Nolfi, her quest to deliver a better therapy for dry eye is personal one. After visiting her own eye doctor for a persistent dry eye problem, Alexis and her doctor realized that available treatments, most of which are eye drops, were falling short of treating dry eye patients' symptoms. "What's the first thing your optometrist or ophthalmologist does before they administer eye drops? They hand you a tissue. That's because a majority of the product is not remaining on the eye but rather is being blinked out of the eye. The little bit that remains is quickly dissipated," she said.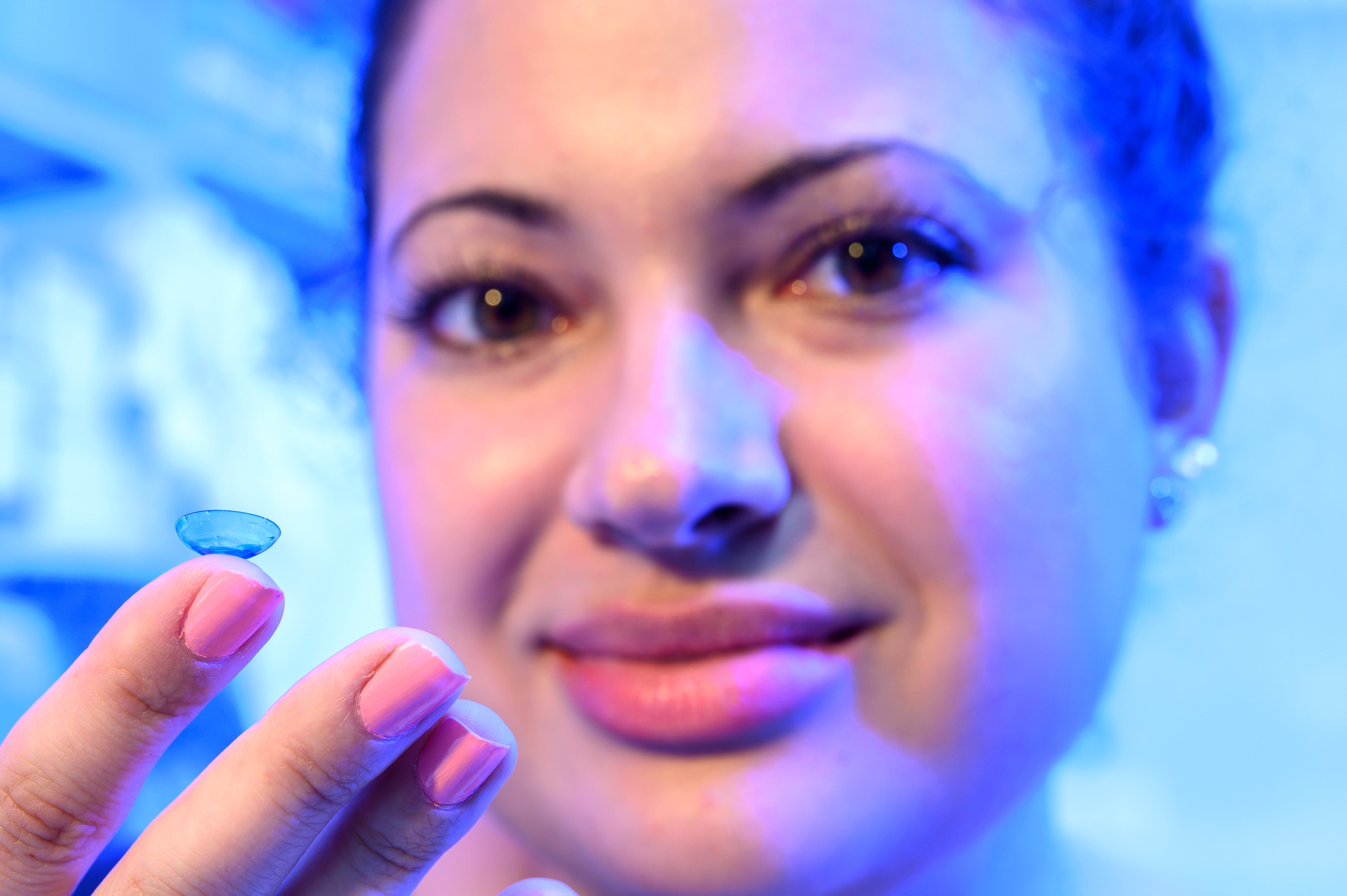 Nolfi obtained her undergraduate degrees in bioengineering and psychology at Pitt in 2011, and is now in her fourth year as a PhD student at the McGowan Institute for Regenerative Medicine. This past fall, she began working on a new contact lens solution for dry eye that not only treats the symptoms, but also prevents the inflammation that causes dry eye. Nolfi enrolled in the Pitt Ventures First Gear program earlier this spring to learn about the process of commercializing the new therapy. The solution, CyteSolutions, has just been named a finalist for the Pitt Innovation Challenge.
What inspired you to get into bioengineering?
Growing up, I had always considered myself "different." This was not in the negative connotation of the word, but "different" as far as where my interests and strengths aligned. My family members excelled in the fields of arts and music, but I was more content to be outside exploring in the woods, fascinated by the animals, insects, and plants that I would encounter and marveling at the natural, biological, and mathematical world around me. I took advantage of science opportunities throughout my teenage years, and, upon graduation from high school, I understood that through the discipline of engineering, the science and math that had captivated my mind as a child could be applied in ways that could better those in need, save lives, and make processes easier. It was then a logical but passionate choice for me to pursue bioengineering at the University of Pittsburgh.
What are some of the challenges that you face in translating your research to the market?
One of the major goals of bioengineering is to be able to translate your work developing a product out of the lab so that it can be used to help people. This is often a long and difficult process, especially when most of our work is funded through competitive grants. With respect to commercialization, many in the field are not exposed to these types of topics in the academic setting even though it is a critical component of getting a product out of the lab to market. The beauty of First Gear (and other programs like it that are offered through the University) is that scientists can be exposed to topics in commercialization and entrepreneurship and have access to business mentors and entrepreneurial resources in a way that augments and complements their projects in the lab.
What were some of your misconceptions about commercialization and what's your advice to other researchers looking to go this route?

In all honesty, I thought learning about commercialization and entrepreneurship just wouldn't be something that I would have an interest in, so I really stepped out of my comfort zone when I applied for the First Gear program. I was skeptical at first, but as the weeks went by and as I started to learn more and more about what happens outside of the lab in order to get an innovation to market, I really started to appreciate this whole new world of knowledge and information. I am in my fourth year as a PhD student now, and I really wish that I would have started learning about commercialization and entrepreneurship earlier on. I think that some students may feel that their projects aren't appropriate for or headed towards commercialization, but I still feel that every researcher can benefit from taking classes such as First Gear. Even if a project is not headed toward development of a product, learning about business aspects of research can help to shape the way in which you think about research and the way in which you think about how to solve a particular problem.
Describe how you came to understand through the customer discovery process that your innovation should have an additional feature. Do you have any advice for researchers about pivoting?
When our team "got out of the lab" and really started talking to people (especially patients with dry eye) we realized that people were excited about a contact lens treatment modality because they expected that these lenses would also offer vision correction. This wasn't a feature that we had initially envisioned for the first iteration of our product, but, now that we have heard it reiterated consistently time and time again, it seems like earlier in development (rather than later) is the time that we will begin thinking about how to incorporate optical vision correction. I would call this an "early-stage pivot," and I am glad we figured this out sooner rather than later (especially with regards to time and money spent on product development). We were one of the earliest stage projects in our First Gear cohort, but in a way, I feel that this was an advantage for our product because the information that we learned through customer discovery is really helping to shape the direction of our future studies and objectives. There's no shame in pivoting, and it may be less painful earlier on!
When not in the lab, how do you spend your time?
When not in lab I like to spend my time with family and friends or just relaxing by myself with a good book. My husband and I like to travel and we also really love exploring the outdoors, and so we occasionally will find some time to go away for a long weekend to hike and camp. I am also an avid gardener!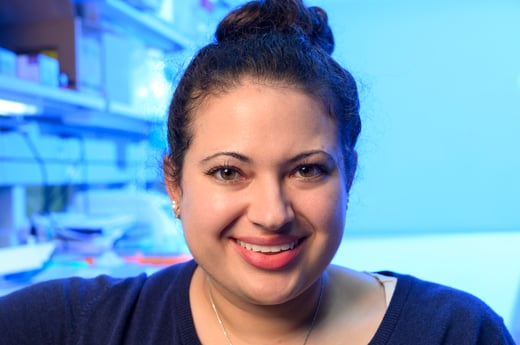 Respond to this cartoon in a few sentences:
I first saw this cartoon when I read Giff Constable's book Talking to Humans. My initial knee-jerk reaction was to laugh, but when you actually reflect on it for a little while, it really does a nice job of portraying why so many products and companies fail. As a scientist and engineer, I think that we are sometimes more comfortable designing and making products in the vacuum of our lab, our "safe space." However, it is very important to actually get "out of the building" and interact with those who will actually be using the product, because many times you might not have the intuition to know exactly what your customer wants. It's easier to modify a product early on rather than after a significant amount of time and money has already gone into development.
The next cohort of First Gear begins September 13, 2019. Click here to learn more and apply. If you are interested in being a business mentor to a First Gear team, contact us at innovate@pitt.edu.