Eunice Yang was teaching mechanical engineering at the University of Pittsburgh Johnstown campus when a colleague from the nursing department approached her with a problem that immediately captivated her: how to help prevent older people from falling.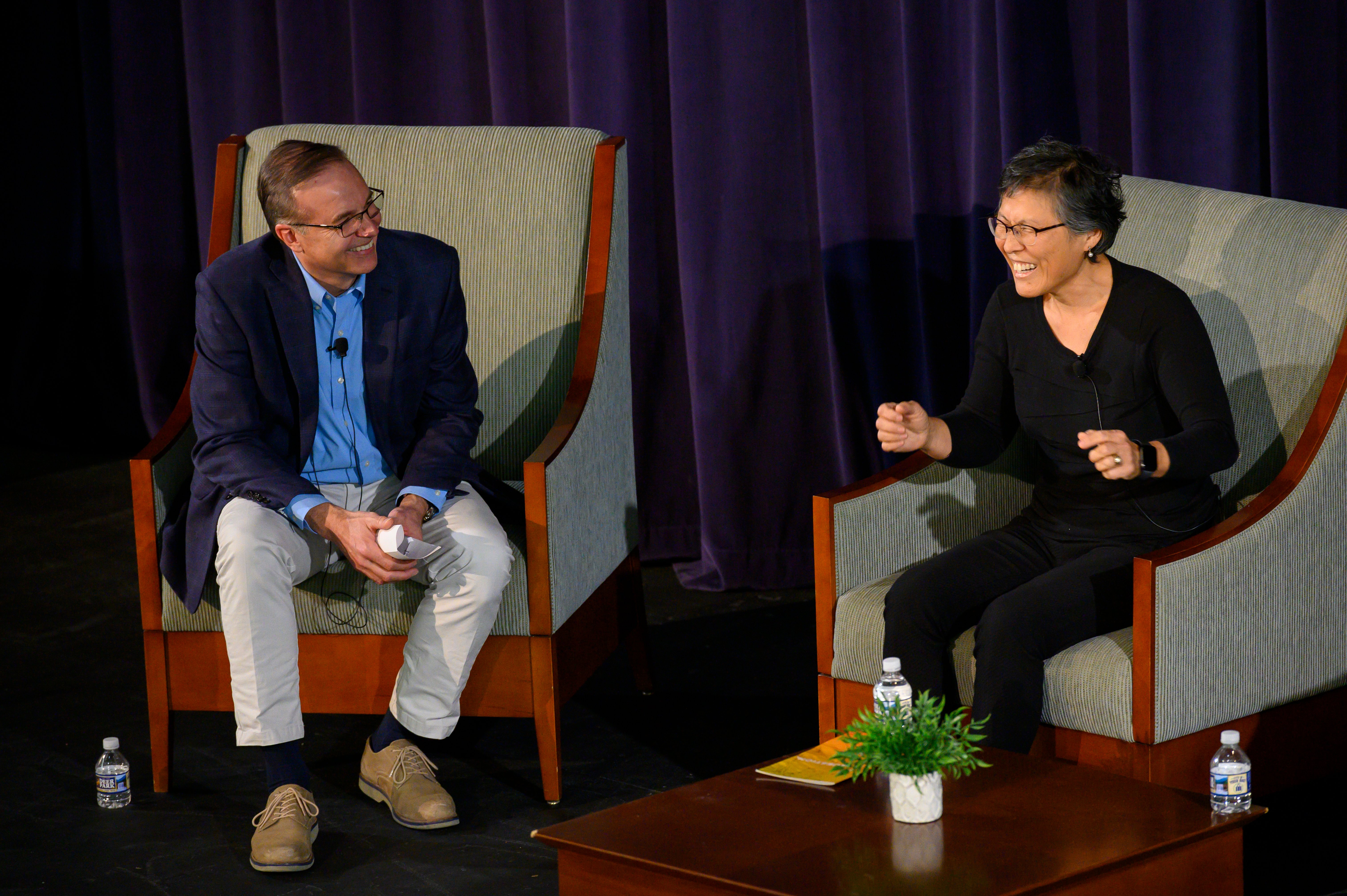 Eunice Yang discusses her entrepreneurial journey with Rich Lunak, president and CEO of Innovation Works, at the 2019 Wells Lecture at the University of Pittsburgh.
The Center for Disease Control and Prevention estimates that elderly falling accidents have a direct economic cost of $50 billion per year, and result in nearly 36,000 deaths.
Yang joined Pitt in 2009 after working for many years as an aerospace engineer. The opportunity to apply her skills and ingenuity to a problem that could benefit people like her own parents quickly became an obsession.
"I was hooked. It's a problem that has been going on for a long time, and many of the existing solutions focused on what to do to help people after they had already fallen down," she said. "I started looking at it as not just a physiological problem, but as an engineering one … what kind of sensors can we employ to help prevent falls?"
That was in 2017. Today, Yang is in the second year of a leave of absence she has taken from the classroom in order to bring the fall prevention device she has developed to market. The company that she created and spun out of the University in 2018, OK2StandUP, recently completed a usability study with its prototype at a Pittsburgh senior living community.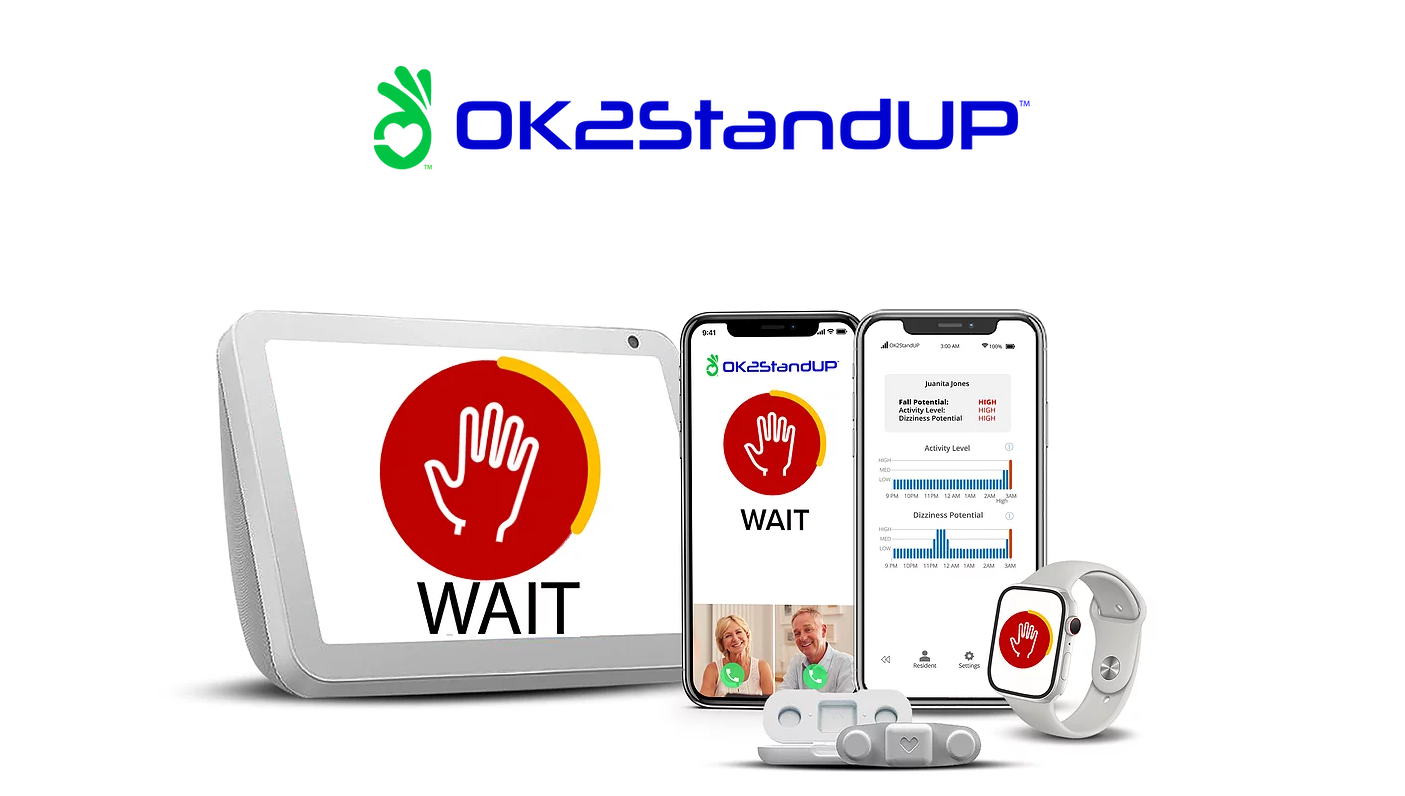 She is now gearing up a beta study of the device in a real-world environment, a milestone achievement.
The progress she has made would not be possible without the support of so many people at Pitt.
"I need to give a shout out to my department chair at Pitt Johnstown, Dr. Jerry Samples, and Dr. Janet Grady (Vice President of Academic Affairs) for giving me the opportunity to do this," she said.
Yang came to the Oakland campus in 2017 to enter the Pitt Innovation Challenge Competition (PInCh), where she came away with a $25,000 award. She then entered the Innovation Institute's First Gear program for early-stage innovation commercialization, where she conducted interviews with potential customers to identify the value the innovation has for those customers.
That's where she was first introduced to former Innovation Institute entrepreneur in residence Phil Brooks, who would eventually become the chief operating officer of OK2standUp.
With Brooks' help, Yang's pitch at the end of the First Gear program earned her $20,000 in funding from the Chancellor's Gap Fund to accelerate her on the path to market.
"CTSI and the Innovation Institute helped me learn a lot. They are true gems. Too many names to mention, but they know who they are. They never said 'No' to me. That's the Pitt spirit!"
Yang had some previous entrepreneurship experience with a small family manufacturing software business, so she knew there would be strategic pivots from her initial go-to-market strategy required at some point.
She said that Brooks helped her understand that she was looking at her potential customers from the wrong end of the spectrum. Gabriela Isturiz, her Chief Strategy Officer, provided the strategy to reach them. She considers them both godsends.
"I initially looked at the problem from top-down – hospitals and nursing facilities. The top-down is usually the hardest to get into. They want something that is tried and tested and proven. I realized I had to go from the bottom-up," she said.
She also learned early on to avoid trying to pack too many features into her initial product.
Yang points to the example of the Fitbit device, which she said was initially focused only on tracking movement, a basic attribute that helped it capture a sizable customer base. Since then it has added other features, such as heart rate monitoring.
She said she is taking the same approach with OK2StandUP.
"We're doing what we're really good at and not adding too many "distractors."
Brooks said Yang ranks among the most determined entrepreneurs he has advised through the years.
"I have never seen Dr. Yang back down from a challenge. OK2StandUP was sparked by a simple question – can you create a device that will help prevent falls among older adults? Others, among them major international corporations, haven fallen short for decades," he said. "None of them have benefited from Eunice's amazing persistence, engineering talent and empathy for older adults and their caregivers. Anything short of delivering a solution to that simple question is simply not an option for her!"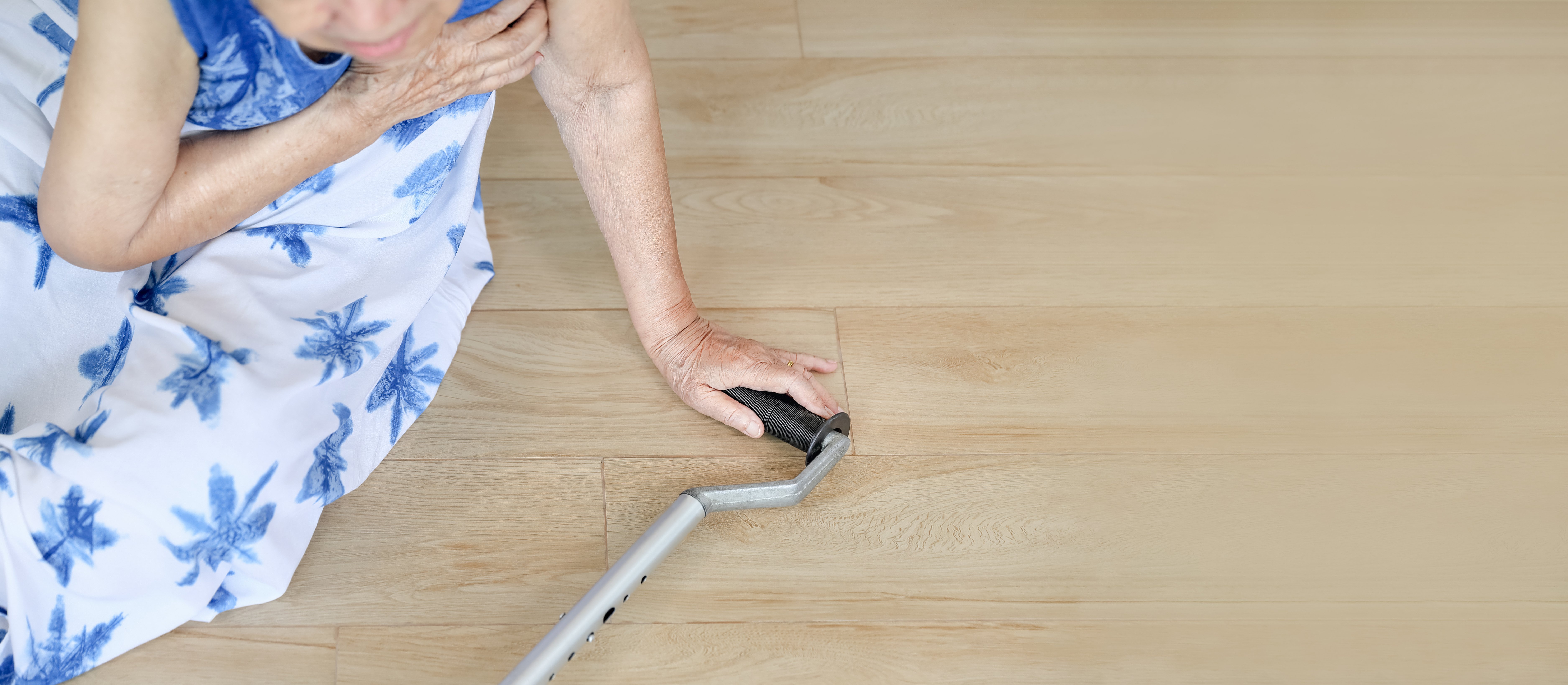 OK2StandUp is the first and only AI-powered solution hinged on the Autonomic Nervous System to help older adults avoid falls. The AI cues enable care staff to provide timely interventions.
Speaking like an engineer, Yang said in general that she has become better as an entrepreneur at filtering out the "noise" and focusing on the "signal". She said when she first began her journey she got a lot of advice on things to do, and she ended up trying to follow it all at once.
"I was having whiplash early on. Now I look at my end goals, be they short-term or long-term, and I filter out those things that I determine aren't aligned to my goals. If you don't do that you will burn out," she said.
Referencing Women's Entrepreneurship Week (October 18-22), Yang said the other women entrepreneurs she has encountered share a conviction and belief in themselves.
"I have met a lot of women entrepreneurs along the way, a lot of them smarter than I am. What each of us has is moxie … a desire to go and get it," she said. "I'm doing this because I feel I have to. I have been blessed with the knowledge and the family support that made the decision to pursue this idea stressful, but not scary."
She added, "It's been an amazing journey and I believe it's just getting started."
Finally, she said that Pitt's regional campuses in Johnstown, Greensburg, Bradford and Titusville are a huge source of talent and ideas. She said that faculty and students at the regional campuses, where possible, should take advantage of the entrepreneurship resources the university makes available.
"We're all one Pitt family," she said.
If you are a Pitt faculty, staff or student considering starting your own entrepreneurial journey, contact us at innovate@pitt.edu